Life at Method Labs
Method Labs is located in sunny southern California, between the mountains and the beach. The City of Irvine is one of the nation's largest planned urban communities and is home to over one hundred software and technology companies.
A typical workday at Method Labs combines client interactions with cross-functional product development sessions.
All team members share a dedication to the Method Labs mission and understand how their work plays a role in achieving it.
Benefits
Contact our recruiting specialist for details.
Careers at Method Labs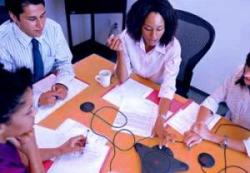 Dial in to your next career at Method Labs. Method Labs is always looking for the right people to add to our team of experienced and insightful developers and consultants.
Our team has joined and stayed with Method Labs because they get far more out of it than a paycheck. Since our founding, we have earned the loyalty of our customers and employees by focusing on what matters. If you're committed to actually advancing the state of software engineering in practice, you are the kind of person we want to meet.
Current U.S. work authorization is required.
Current Openings
Location: Irvine, CA

We are not accepting resumes at this time.